In honor of Valentine's Day when all thoughts turn to love (or something to that effect), I'm sharing 5 fitness-related products I'm loving right now. (This post contains affiliate links).
Lush Pullover from Ink & Burn – I'm such a fan of Ink & Burn and I cannot say enough about this top! It has a beautiful floral design, a brushed interior for extra warmth without the bulk, and thumbholes! Perfection!
OCOPPA Rechargeable Handwarmers – As someone who suffers from Raynaud's, my biggest challenge for winter runs is keeping my hands warm. I've used disposable hand warmers in the past, but the one and done approach can get pricey and isn't doing much for the environment. This rechargeable handwarmer offers 3 heat settings and fits nicely in the palm of my hand.
Legiral Massage Gun — I think every runner should have a massage gun in their recovery toolbox. I love this one because it offers multiple speed settings (20) and different attachments (6). It does the job and is reasonably priced compared to some other models I considered.
And, speaking of the recovery toolbox, the Rollga Foam Roller is another item I'm making good use of these days. Now seriously, does anyone really love foam rolling?! I do like the contoured design of the Rollga – it helps to get to those important spots without mashing bones and tendons. And, since it's less painful than a traditional foam roller, I find I'm more inclined to use it.
AfterShokz Air Headphones — I've been running with AfterShokz for 5 years. The Air model is a nice upgrade from my original Trezk Titanium – especially the lighter, more flexible wrap-around design. I love that AfterShokz has an open ear design so you can stay aware of your surroundings while enjoying excellent music quality.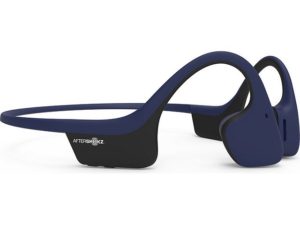 What fitness-related items are you loving right now?
Welcome to another edition of Fit Five Friday hosted by Darlene, Renée, Jenn, Zenaida, and yours truly!
Here are the guidelines:
You are invited to the Inlinkz link party!
This content was originally published here.